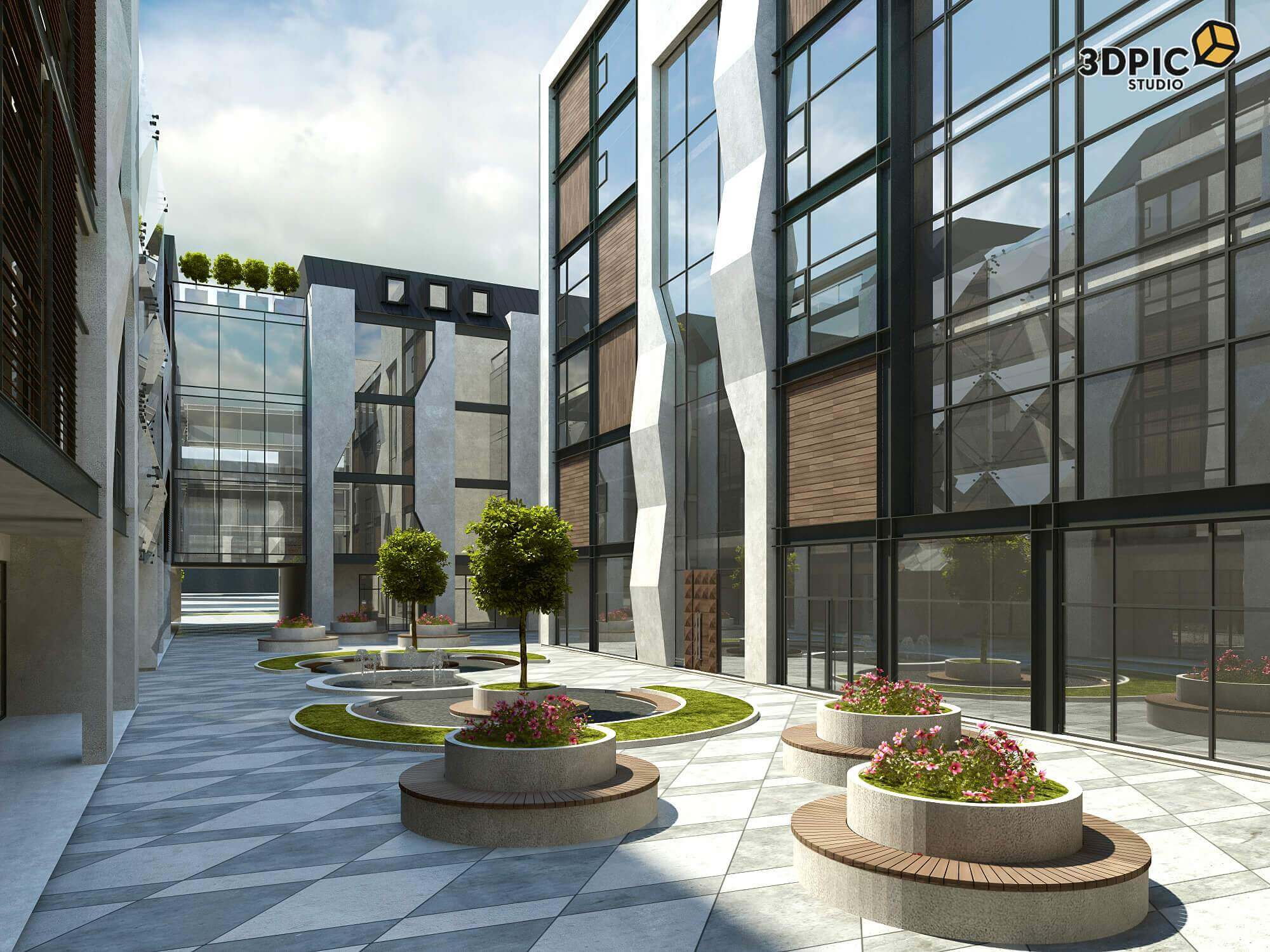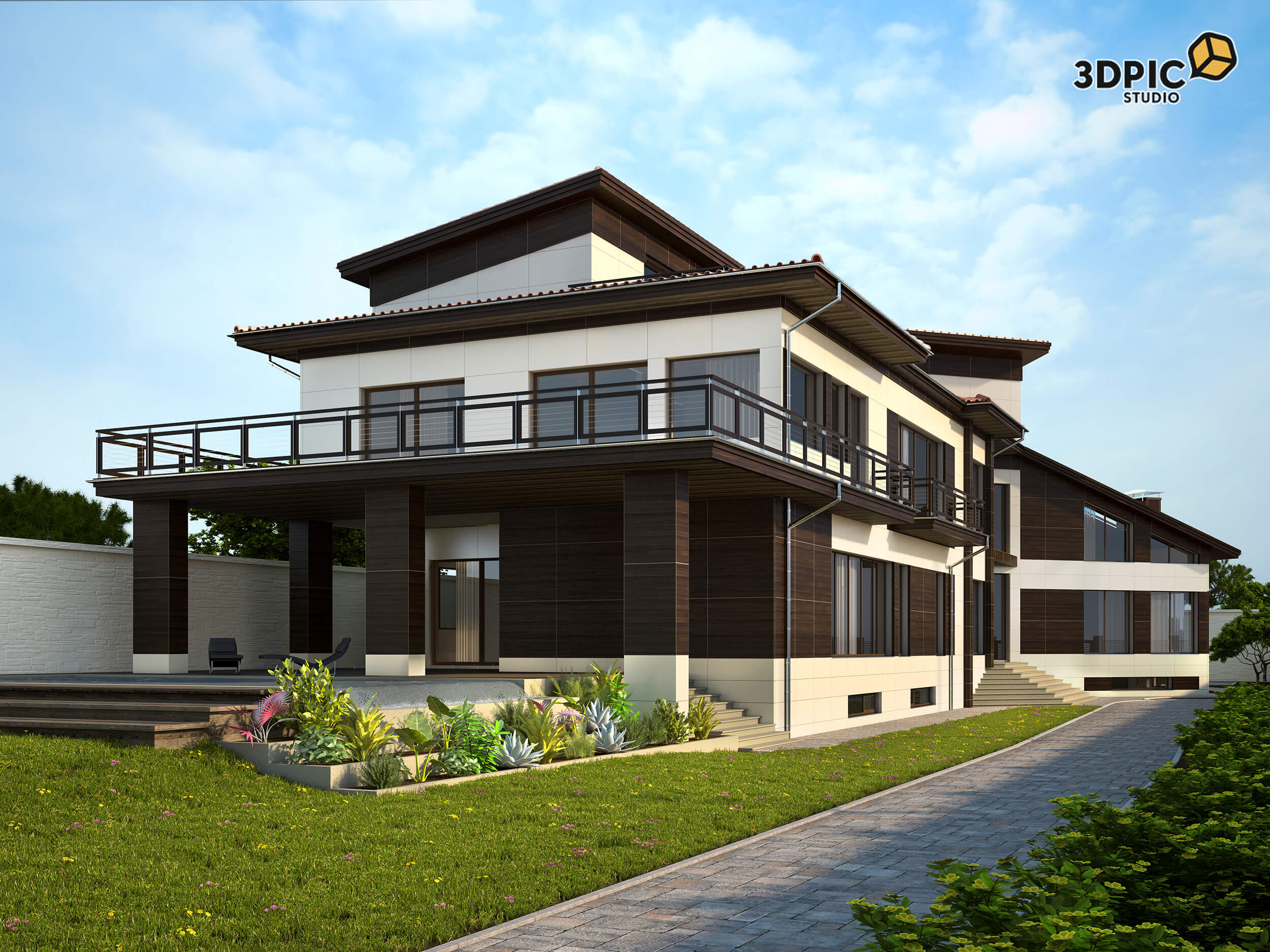 Specification
Timeframe:
2-7 days + render
Description:
Visualisation of external view on the house with environment (roads, trees, cars etc)
Ideal for Marketing and Catalogues
Examples:
house on self designed land, house on the street, house elevations, gardens, parks
Corrections included: x 2
Price and time dependant on:
complexity of the scene
amount of information you provide
amount and type of external landscaping (environment) around your scene (forest, gardens, trees, etc.)
Result:
1 x view finished High quality Exterior 3D Visualisation (picture) of your scene
Suitable for print and web
Discount:
50% discount from original cost, for each additional viewing angle, day or night lighting or different weather conditions
3Dpic Studios 3D Exterior Design & Visualization Services
When you need some high-quality 3D exterior images, we provide some of the best images and rendering services in Great Britain. Whether you're a home-owner, a business owner or a corporate franchise owner, we can work with any location, any building any kind of scenario. 3D architectural exterior designs benefit everyone and can give you a grand overview of how an area's going to look on the completion of your new investment or project. Even if you want to completely renovate a football stadium, that's something we can handle with ease. We can also map out entire blocks for new housing development projects.
What Kind of Buildings Can Be Made Into a 3D Design Render?
3D exterior house design is a popular service that a lot of people want because there are a lot of DIY home-renovation experts out there who want get an idea of what a house will look like when they're done.
Even large-scale buildings like large apartment complexes can also use exterior design services and while they'll take longer, a full work up of what a remodeled apartment complex might look like can be done.
If you need to visualize the new surroundings of an area such as re-doing your yard or if there's going to be some construction work that needs to be done on the block, you can render the results of an entire block or even more (we'll require more time to complete the project, the larger the space is).
Essentially, any building can be done into an exterior building 3D model and we can render just about anything as long as it exists.
How Does it Work?
First, you have to give us an idea of what you're looking for and what you're hoping to achieve. From there, we'll work on rendering the area with your ideas in mind and you'll receive a full render of what you were looking for.
How Does 3D Exterior Rendering Benefit Me?
The majority of people need 3D house exterior models rendered so that they can take a look at the immediate neighborhood, they can see what a new paint job would look like or they can try to imagine their house completely re-born. No matter the cause, you'll benefit by getting a realistic visualization of what a property or entire area will look like once your ideas are implemented.
Conclusion
We serve and based in the United Kingdom. Our happy customers raving about our 3D rendering services, as we make sure each and every individual client is satisfied with our work. With your expectations in mind, we make sure each building is modeled effectively and efficiently. We want to help you make your dreams come true and that starts with a complete 3D render.