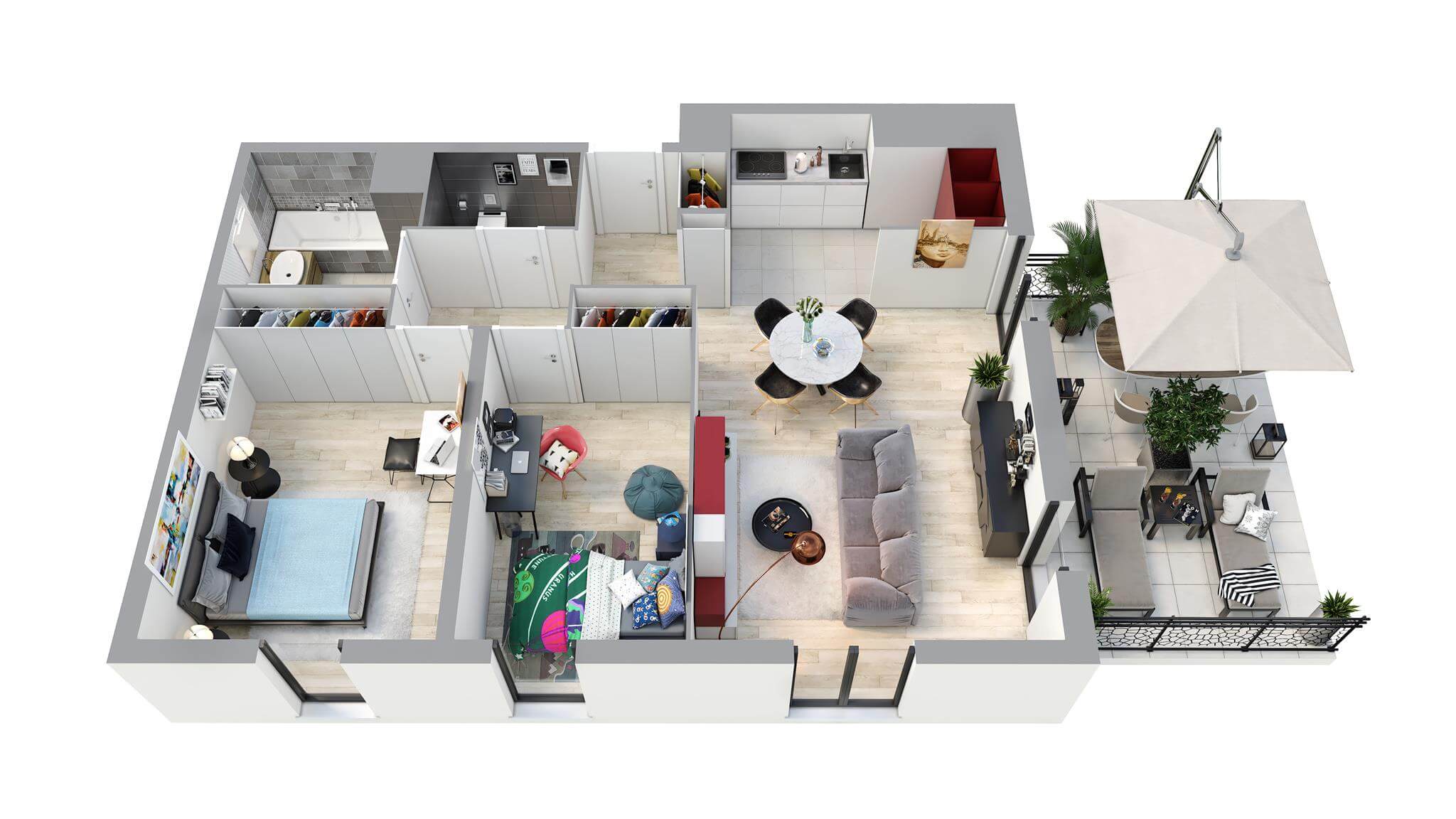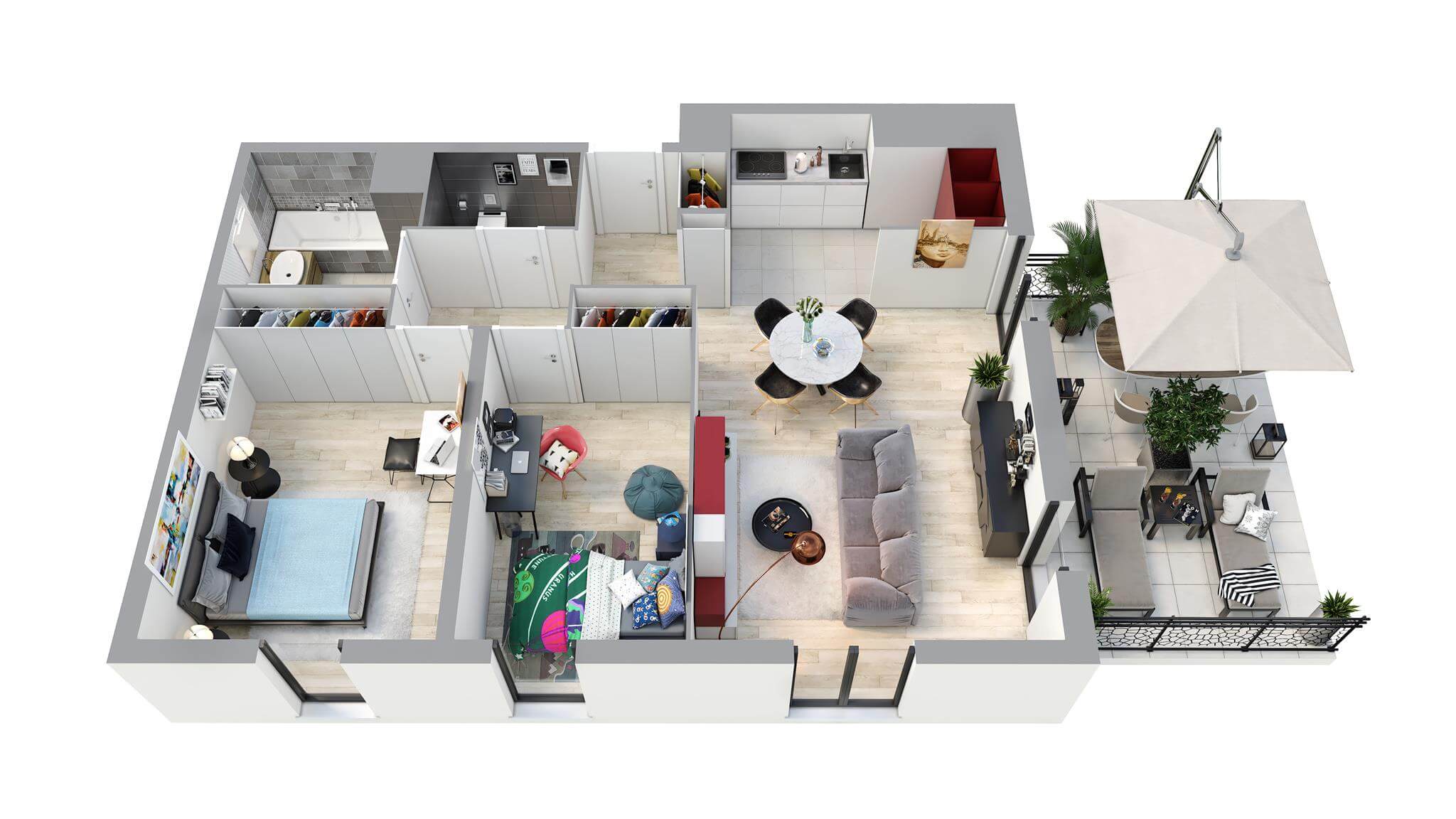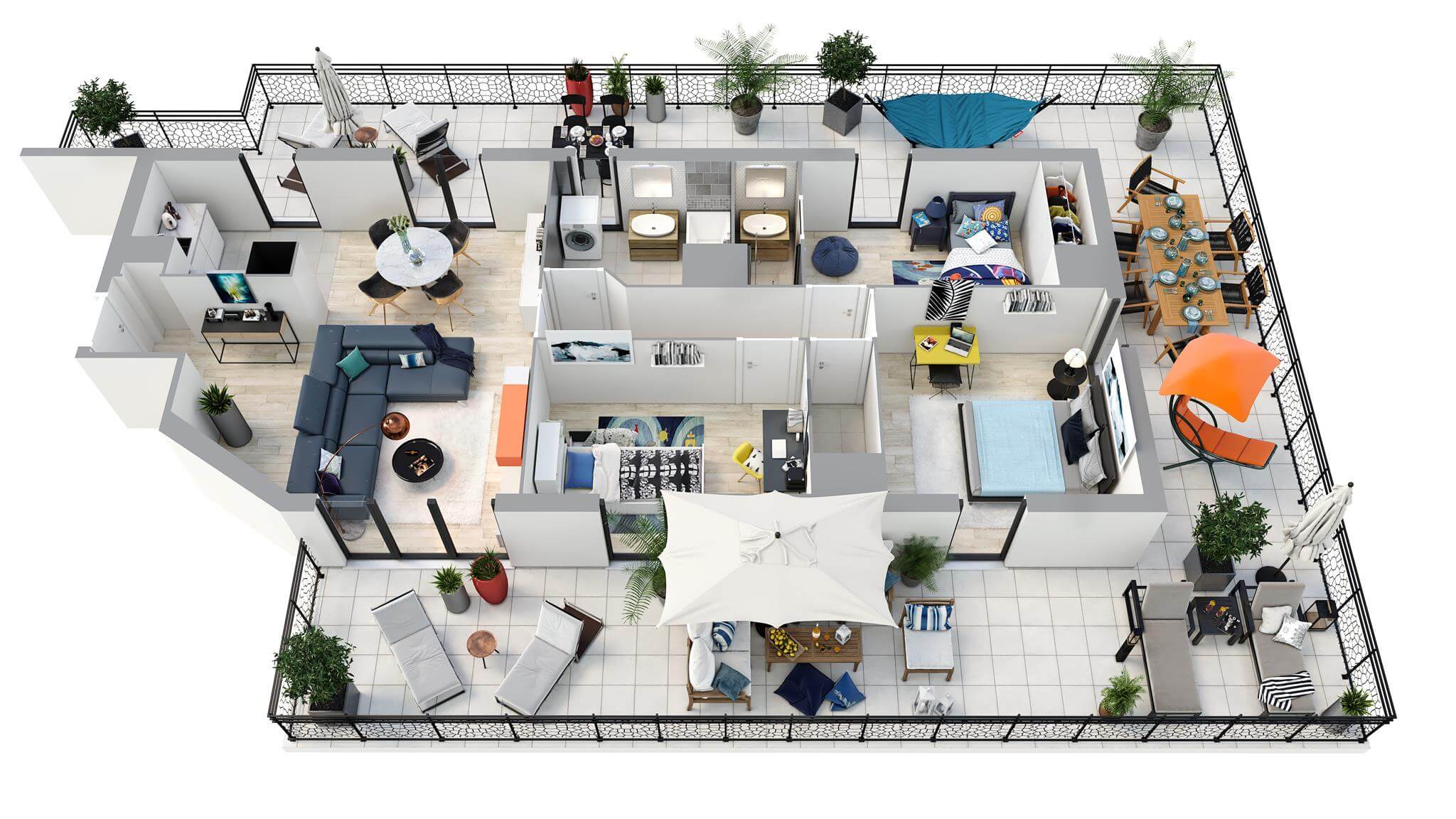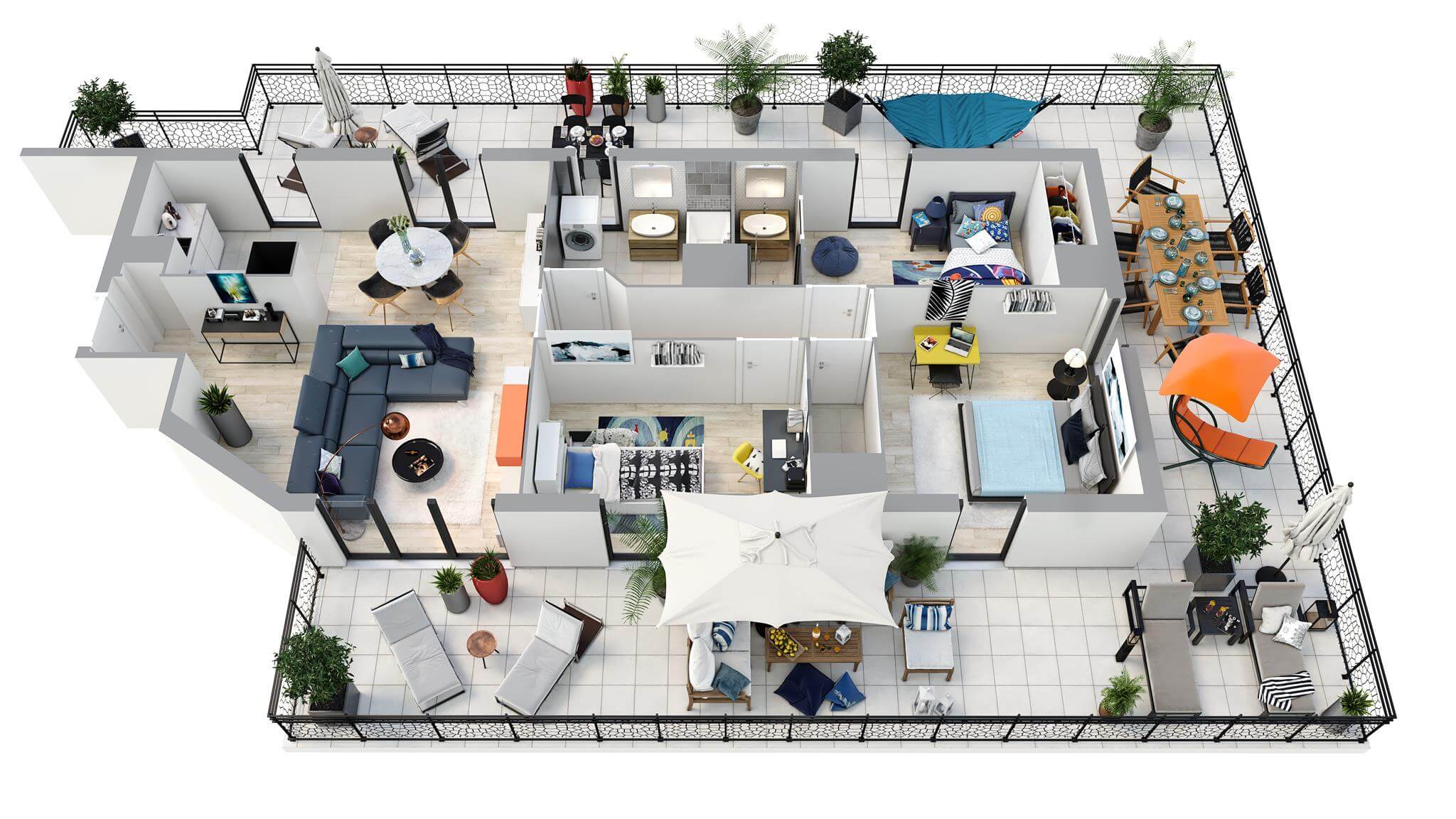 Specification
Timeframe:
2-7 days + render
Description:
A section of 3D floor plans with furniture. Usually filled with simple, scematic type objects
Ideal for Marketing and Catalogues
Examples:
3D Floor plan (with scaled walls, windows, furnishing and decoration)
Corrections included: x 2
Price and time dependant on:
number of rooms
amount of information you provide
quality of decoration and furnishing details you need in every room.
Result:
1 x view finished High quality picture of 3D Floor plan
Suitable for print and web
Discount:
50% discount from original cost, for each additional viewing angle
Also, discount is available for the full scale renders of rooms on the Floor plan
3Dpic Studios 3D Floor Plans Rendering Services
When you buy a new house, move into a new apartment or acquire a new unit, it can be hard to visualize exactly how the place should look and how it would look with furniture inside of it. That's exactly what 3D plans are made for. If you need a visual representation of what an empty area would look like if it were filled with furniture, then you need floor plans in 3D. These plans can be made to work with just about anything including homes, apartments, bungalows or anything else you might need rendered.
What Buildings Can Benefit From 3D Floor Plans?
3D floor plan renders can be applied to apartments which is great for not just the tenants but the landlords when trying to figure up how much rent should be.
3D apartment floor plans can also be used as a marketing tool to showcase what an apartment could look like when a tenant moves in and puts furniture in the place.
3D house floor plans serve a lot of the same functionality as apartments but there's usually a lot more space to work with and there's a lot more freedom of expression with the square footage of a house compared to an apartment (unless it's a luxury apartment).
The Benefits of 3D Plans
Potential investors can get a good idea of a unit before going to do an on-site inspection and they can properly calculate how much an investment property might be worth, saving them a lot of valuable time in the process.
When a brand-new tenant or homeowner moves in, a house plan design will give them unlimited creative freedom to try and imagine where all of their belongings will go before the rigorous process of moving starts.
3D house floor plans include a lot more than just the furniture, including the layout of the building which can give home renovators or house flippers a good idea of future projects and which areas they should work on.
3D floor plans for houses and apartments give people unlimited access to creativity and allot potential clients to reach the potential of their new investment property.
Not Just for Professionals
Getting a house floor plans 3D render done isn't just for the professionals and investors, it's for the every day worker and the home owner. It's for the renting tenant as well. It's for people who want to save money in an otherwise lengthy process and no one enjoys moving. You don't want to try to figure out where to put your stuff after you've moved in and you've made yourself comfortable. This is where 3D renders for apartments and housing comes in perfectly.
The image results however are professional and you'll get a high-quality overview sky view image of every inch of your floor plan and what kind of potential you could be looking at in terms of furnishing the place.
Conclusion
If you order with us, you'll get a massive 50% discount for every single viewing angle. Ask us about our full-scale renders if you want to save even more money! 3Dpic Studio provides excellent quality imagery and plans to our clients. We make sure you're completely satisfied with every floor plan and we have an excellent track record of customer success. Whether you're just a small-town home owner or you're looking to invest into a bungalow, it doesn't matter what kind of property you have, we can have a fully-scaled floor plan rendered for you in high-quality 3D imagery. It's helped our clients immensely and it'll help you.